Thousands of kinds of materials for communication systems
COMMUNICATIONS SYSTEMS OVER RF / FIBER OPTICS / COPPER CABLE – TV BROADCASTING –  TV DISTRIBUTION SYSTEMS – WEB TV –  ELECTROMAGNETIC FIELD MEASUREMENTS – TEST & MEASURING INSTRUMENTS – COMMUNICATIONS & DATA CABLES – CONNECTORS – CABLE ASSEMBLIES – MICROWAVE PASSIVE COMPONENTS – SOLDERING SYSTEMS
BELDEN • NARDA • BLANKOM • TELEGÄRTNER • DEKTEC • PROMAX • IRENIS • DVEO • EASYSPLICER • CABELCON • PPC • TELEVES • GOOT • PACIFIC • L3 ELECTRODYNAMICS • PURELINK • etc..
Supplying Turkey, the Middle-East, Pakistan, Russia & the CIS Republics through our locations in Turkey and in Germany.
we are the authorized stocking distributor of the complete cable product line, for Turkey.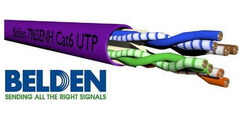 Pioneering applications of advanced communications technologies
12G-SDI Cables
12G-SDI Connectors
12G-SDI IPTV Streamer
12G-SDI PCI Interface Cards
12G-SDI to HDMI Converter
4K UHD Capture Card
4K UHD IPTV Set-Top Box
Broadcast Encoder
4K UHD Pattern Generator
Baseband SDI Recording
SDI to HDMI Converter
HDMI Up-Converter
4K UHD Installation Cable
4K UHD BNC Cable
HDMI, DisplayPort Cable
IPTV Headend equipment
IPTV Encoder & Streamer
IPTV Decoder
IPTV IRD
IPTV Set-Top Box
Transcoder
Headend Multiswitch
Mosaic Generator
Monitoring Equipment
Field Strength Meter & TV Analyzer
DVB Headend equipment
Modulator
IRD
DVB-C/T/T2 Set-Top Box
Transcoder
Headend Multiswitch
Mosaic Generator
Monitoring Equipment
Field Strength Meter & TV Analyzer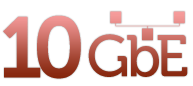 Dual 10GbE PCIe network interface
Cat.6A, Cat.7, Cat.7A, Cat.8 Ethernet cable
Ethernet connectivity devices
RJ45 Connector
Selective and broadband measurements between 9 kHz – 6 GHz with SRM
Electric field (E-field) and Magnetic field (H-field) measurements
Ultra fast spectrum analyzer with 12 GHz/sec scanning speed
The only portable spectrum analyzer worldwide, capable of operating in high level electromagnetic fields
With Narda FieldMan, the full band between 0 Hz – 90 GHz can be measured
Broadband Electric (E-field) and Magnetic field (H-field) measurements
20 different types of probes
The electromagnetic field measurement device which determines the standards worldwide
Personal safety EMF measuring equipment
Personal monitors, worn on the person.
The devices monitor the electromagnetic fields and warn of excessive field strengths, e.g. when working on industrial equipment, broadcasting or mobile phone stations, radar installations or other sources of electromagnetic radiation.
Occupational health and workplace safety measurements
Measuring devices fully compatible with the required measurements according to the  EU Workers Directive 2013/35
Everything you need for IPTV, Web TV, OTT, Video-over-IP applications
Tested and fully compatible IPTV device sets. The widest selection in Turkey. Application support, training. Large reference list.
IP-Encoders for IPTV, OTT, Video-over-IP applications
Portable IP Encoders from IRENIS
Affordable, durable, long lasting, very stable operating IP encoders. Bestselling IP encoders in Turkey.
H264 and HEVC (H265) models with Analog, SDI, HDMI inputs
YouTube Live Streaming compatible models: IRENIS HDE-264, HDE-265, ADE-264, SDE-264, SDE-265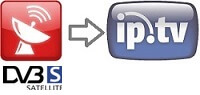 IPTV Headend (DVB/IP Gateway)
512 channels FTA from 16 transponders: BLANKOM IGS-900
48 channels FTA or scrambled from 4 transponders: BLANKOM IGS-700
128 channels FTA from 8 transponders: BLANKOM IGS-800
40 channels FTA from 12 transponders, with transcoder: DVEO Gearbox-II
We have more than 200 operating IPTV headend devices in Turkey!

HDTV Video, Audio, Camera, Microphone cables
Coaxial video (HDTV compatible)
Twisted video (Videotwist)
Analog Audio
Digital Audio (AES/EBU)
Speaker
Microphone and musical instruments
Camera (Triax)
Camera (Fiber Optic)
Ex stock or with short delivery terms. Commonly used models are also sold in desired lengths.
Everything needed for transition from COAX to IP within the studio and transmission
Satellite → IP: DVB/IP Gateway
ASI → IP: ASI/IP Gateway
SDI → IP: IP Encoder
IP → IP: Transcoder
IP → SDI, YPbPr: IPTV IRD
IP → ASI: IP/ASI Gateway
IP → HDMI: IPTV Set-Top Box
Transport Stream (TS) analysis
TS player software
TS multiplex software
IP monitoring and mosaic screen
IPTV analyzer
GigE IP PCIe card for PC
Cable and cabling materials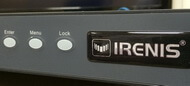 H264 and MPEG-2 Encoder with IP and ASI output
Broadcast quality H264 and MPEG-2 Encoders for signal contribution to satellite and platform operators incl. Turksat.
SDI input, IP output. ASI output also available.
Several input alternatives, professional design, excellent signal quality parameters, reasonable price.
Broadcast engineers indispensable!  
DekTec DTU-245B ASI/SD-SDI input+output adapter tool. Now the B model with updated hardware and firmware is on sale.
DekTec's classic and iconic portable ASI adapter for USB bus. Still a best seller and still an essential tool for every DTV engineer!
Convenient, compact adapter for capturing, analyzing, monitoring and generating, ASI and SD-SDI digital-video streams. On-site recording and analysis of MPEG-2 transport streams
DAB+ Broadcast Systems
Data Server
EDI-ETI Interface Converter
Audio Encoder
DAB+ Monitoring and Analysis Products
DAB+ Field Monitor
DAB+ Multiplex Supervisor
Voice Break-in System for DAB+ in Road Tunnels
Audio Processor
NICAM Encoder
Test and Measuring Equipment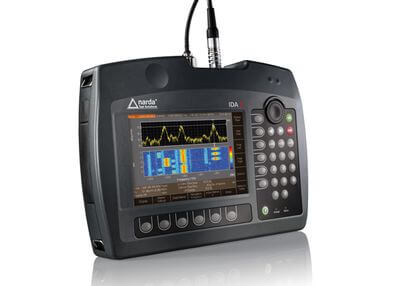 Interference and Direction Analyzer NARDA IDA2
Light, portable signal analyzer for detecting, analyzing and localizing RF signals and interference from 9kHz up to 6GHz
Applications:
Interference suppression of cellular communications installations (2G/3G/4G)
Tracing interference caused by industrial equipment
Securing communications at major events
Locating interference sources / jammers
Monitoring radio frequencies and frequency bands and tracing signals in security applications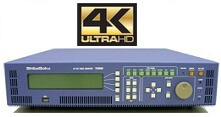 4K UHD (Ultra HD) Pattern Generator
ShibaSoku TG4000 UHD test generator
Generation of 4K signals (3840x2160p and 4096x2160p) from 4x 3G-SDI.
From ShibaSoku, one of the world's most advanced video measurement device manufacturers.
Spectrum Analysers
Portable and bench-type spectrum analysers from PROMAX
NARDA NRA series 9 kHz-6 GHz Remote Spectrum Analyzers with receiver characteristics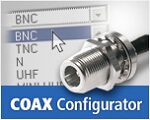 Individually assembled RF cables
With the COAX configurator from Telegärtner you can design RF cables with coaxial connectors individually and add cable protection, labelling and cable length according to your requirments. The cables are manufactured and tested in Germany. Delivery time 4 weeks max.
50Ω and 75Ω BNC cables
50 Ohm and 75 Ohm BNC cables assemblies
Various lengths, excellent quality/performance ratio
Imported from Germany
murado
2023-04-09T01:39:12+03:00
Belden Professional Video Cables & Connectors High-Quality coaxial [...]