10 Gigabit Ethernet (10 GbE, 10 GigE) structured cabling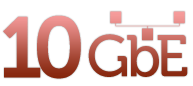 Cat.6 A, Cat.7, cat.7 the installation cable
Cat.6 A, Cat.7 Ethernet patch cable
Patch panel
RJ45 Connector
Keystone
PCIe 10GbE network interface card
Ethernet connectors
Dual-port 10Gbe Network İnterface Card
DekTec DTA-2165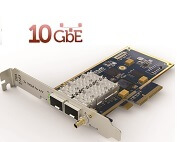 New generation IP video interface card.
10 uncompressed formats besides all IPTV also supports Gigabit Ethernet speeds thanks to the raw video signal.
10GbE NETWORK Products
Structured Cabling Belden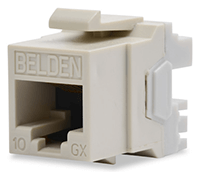 Belden 10GX series all support 10 Gigabit Ethernet structured cabling products in our sales program.
Shielded or unshielded, all supporting 10GbE:
Belden Cat.6A, Cat.7 Cable
Belden Patch-Cable
Belden Keystone
Belden Patch panel
10 GbE Compatible Cable Cat6A
10GXE series BELDEN
Cat6A 10 GbE networking cables Belden
10 Gigabit Ethernet
Advanced Category 6A
LSNH (halogen)
625 MHz  • DataTwist • 23 AWG • LSNH
Three different models:
Belden 10GXE01   F/ FTP
Belden 10GXE02  S/ FTP
Belden 10GXE00  F/ UTP
10 GbE compatible cable Cat6A
Mobile field cable
Cat 6 S / FTP structure
10 Gigabit Ethernet speeds
Adherent-pair twisted inner conductor, resistant outer coating
Each type of portable, convenient to use the data in the field
Unshielded and shielded twisted pair structure
10 GbE compatible cable Cat7
BELDEN BE43802
10 GbE data rate
rugged industrial cables for the heavy and difficult conditions
High temperature (-40 ° C to + 90 ° C)
Halogen
Flame and oil resistant
Low bending radius
10 GbE patchcords
IRENIS CAT6a, CAT7, CAT8 series
IRENIS Cat6a, Cat7, Cat8 patchcords
10 Gigabit Ethernet
Category 7
S/FTP (+foil mesh screen)
LSNH(halogen)
625Mhz 26AWG LSNH
10 GbE  RJ45 connector compatible
TELEGÄRTNER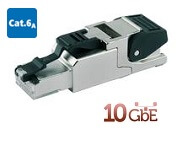 TELEGARTNER RJ45 connector
10 Gigabit Ethernet
Cat 7A, Cat 7, Cat 6A, Cat 6, Cat 5 cables used with
FTP ve UTP cables used with
push in (in the field can be installed using any pliers)
Please call us for more information. 
More details about the products, how you use your technical knowledge and guidance to help you consult with appropriate experts PROTEL.