Connectors, Cable Assemblies
RF devices and systems, satellite tv, cable tv, local-network infrastructure, data centers, computer interface port, radio and television broadcasting, audio and picture studio infrastructure, multimedia systems, fiber optic communications connectivity solutions
Coaxial (RF)
BNC, mini-HD-BNC, TNC, N, UHF, Mini UHF, FME, QLS, SMA, SMB, SMC, SMS, SSMB, MCX, MMCX, SMP, 1.6 / 5.6, 7.16, 4.3 / 10, Reverse Polarized F, pH type connectors
converters in different connector types
Ready connecting cables
Adding and finishing parts

The connector assembly tools related
Network and Data-Communication
RJ-45 Ethernet Connector for Office and Data-Cntr
RJ-45 Ethernet Industrial Fasteners
Cat.5e, Cat.6, Cat.6 A, Cat.7, cat.7 A, Cat.8 interconnection products
connectivity products related to computer interfaces
Adding and finishing parts
The connector assembly tools related
Audio, Video, Multimedia
HDMI, DVI, DisplayPort, BNC, Scart, Tosa type of video connection elements
Audio (Audio) connector and intermediate cables
Camera, Microphone, Instrument connections
Active products
Fiber optic
Patch cords, pigtails, Adapters
Patch Panel
Additional Box
Adding and Finishing Products
Optic Link Cleaning Products
Compression Type
BNC, F, Cinch (Tos)
Compression Type
N Connector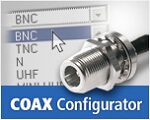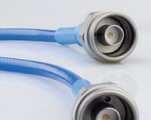 BNC connectors
Mid BNC Cable
50Ω ve 75Ω

Various lengths imported from Germany, high quality 50 Ohm and 75 Ohm BNC cable ready intermediates. Reasonable price.
10GbE Networks Products
Structures Cabling BELDEN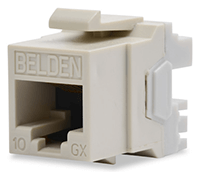 Belden 10GX series all support 10 Gigabit ethernet structured cabling products in our sales program.
Shielded or unshielded all supporting 10Gbe:
Belden Cat6A, Cat7 cable
Articulated Patch-cable
Belden keystone
Articulated Patch panel
10 GbE Patch Cord Compatible Cat7
PACIFIC CAT7
PACIFIC Cat7 patch cables
10 Gigabit Ethernet
Category 7
S/ FTP (foil+mesh screen)
LSNH (halogen)
625 MHz  • 26 AWG • LSNH
RJ45 connector
PACIFIC
Cat 7A, Cat 7, Cat 6A, Cat 6
according to the thick cables
RJ45 Ethernet Connector
For shielded an unshielded assembly. (available via FTP and UTP cables)
23-24 AWG (twist and soma copper) cable according to compression type metal strain relief 50 gold plated contact terminals
10 GbE Rj45 connector compatible
TELEGÄRTNER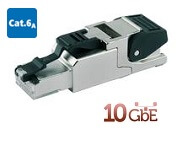 TELEGARTNER RJ45 connector
10 Gigabit Ethernet
Cat 7A, Cat 7, Cat 6A, Cat 6, Cat 5e cables used with
FTP ve UTP cables used with push-in (in the field, can be installed using any pliers)
10 GbE compatible RJ45 keystone jack
TELEGÄRTNER
TELEGARTNER RJ45 keystone jack
10 Gigabit Ethernet
Cat 7A, Cat 7, Cat 6A, Cat 6, Cat 5e cables are used with
Available by FTP ve UTP cables
Industrial Data Communications, Industrial Network (LAN) Structured Cabling
HDMI, DVI, DisplayPort
IRENIS-PURELINK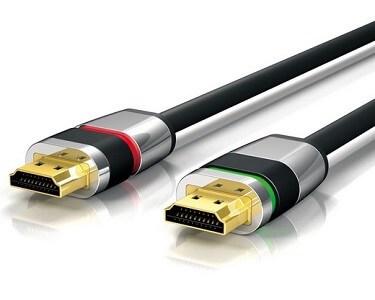 Whic allows the highest quality multimedia cables Technology:
HDMI
DVI
DisplayPort
Conveyor Multimedia Presentation System
IRENIS-PURELINK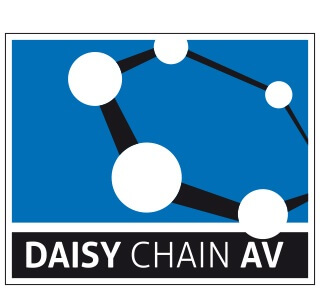 Multimedia delivery system. Ideal for conference rooms. Cat 6 cable can create systems with the desired size. One cable will connect all devices in the series pass. Total cable length is almost unlimited. Simultaneouts broadcast video can be up to 6 units.
Audio/Video (Tos), RGB, SVHS, Scart
PACIFIC
Toslink (Fiber Optik), Jak
PACIFIC
Pigtail
PROTELFiBER, TELEGÄRTNER
Patch Cables
PROTELFiBER, TELEGÄRTNER
Breakout Cable
PROTELFiBER, TELEGÄRTNER
Additional Box
PROTELFiBER, TELEGÄRTNER
Patch Panel
PROTELFiBER, TELEGÄRTNER