Homepage
admin
since 1988
Thousands of products for communications systems
COMMUNICATIONS SYSTEMS OVER RF / FIBER OPTICS / COPPER CABLE – TV BROADCASTING –  TV DISTRIBUTION SYSTEMS – WEB TV –  ELECTROMAGNETIC FIELD MEASUREMENTS – TEST & MEASURING INSTRUMENTS – COMMUNICATIONS & DATA CABLES – CONNECTORS – CABLE ASSEMBLIES – MICROWAVE PASSIVE COMPONENTS – SOLDERING SYSTEMS
NARDA • BELDEN • DEKTEC • PROMAX • IRENIS • TELEGÄRTNER • BLANKOM • DVEO • EASYSPLICER • LEADER • SHIBASOKU • SUMAVISION • TELEVES • GOOT • PACIFIC • etc.
Supplying Turkey, Middle-East, CIS Republics and Balkan Countries through our locations in Turkey and in Germany.
since 1999
we are the authorized stocking distributor of the complete cable product line, for Turkey.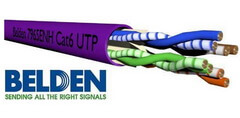 Pioneering applications of advanced communications technologies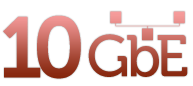 Dual 10GbE PCIe network interface
Cat.6A, Cat.7, Cat.7A Ethernet cable
Ethernet connectivity devices
RJ45 Connector
DVB Headend equipment
DVB Receiver (STB, IRD)
DVB Field Strength Meter and TV Analyzer
HEVC IP Streaming Encoder, with HDMI input
HEVC IP Streaming Encoder, with HD-SDI input
HEVC IPTV Set-Top Box
DVB/IP Gateway with Transcoder
IP/IP Transcoder
HEVC Professional Receiver (IRD)
HEVC Sahametre ve TV Analizörü
HEVC Offline analiz yazılımı
4K UHD Broadcast Encoder
4K UHD Pattern Generator
4K UHD Capture Card
4K Baseband SDI Recording
4K UHD SDI to HDMI Converter
4K UHD HDMI Up-Converter
4K UHD Installation Cable
4K UHD BNC Cable
4K UHD HDMI, DisplayPort Cable
50Ω and 75Ω Coaxial Cable
Rg58, H1000, RG213, 7810A …
H121, H123, H125, PRG11, COAX3 …
Rg59, RG6, RG11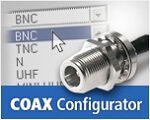 Individually assembled RF cables
With the COAX configurator from Telegärtner you can design RF cables with coaxial connectors individually and add cable protection, labelling and cable length according to your requirments. The cables are manufactured and tested in Germany. Delivery time 4 weeks max.
Premium quality RF cables for Measuring and Testing
"TestLine" is a comprehen-sive product programme for various measuring and test jobs. High quality RF test cables which meet the highest demands regarding attenuation, phase stability and life endurance are an essential part of this product line.
50Ω and 75Ω BNC cables
50 Ohm and 75 Ohm BNC cables assemblies
Various lengths, excellent quality/performance ratio
Imported from Germany